YACHT Youth Net

YYN net now heard weekly at 7pm. Support youth by checking in either by local repeater or echolink. W8PIF-R echolink #481872


Meetings

Our meetings are held on the 2nd Thursdays of each month, 7pm at the NWTC campus in Marinette, WI. Room tba

Menominee, MI - Marinette, WI

Officers for 2016-17


Pres. Eric Janssen KG9GH
V.P. Pete Johnson AB9PJ
Sec. Mark Erickson KD8ESH
Treas. Mike Lemke KD8FUE

We are an ARRL club chartered in 1949, with a club call of W8PIF. Our membership currently stands at 50. We operate two repeaters: 147.000+ (107.2), a wide area coverage system, and the 444.075+ (107.2) which is basically a local coverage repeater. The 147.000 is also connected 24/7 to Echolink node #481872. All licensed hams are welcome and encouraged to use our repeaters. Thanks to KC8DOA for providing us with space for the 147.000, and to
The Harbors Retirement Facility for the 444.075.
Enjoy our site and return often to view new photos and club information. Thanks to K8IR for hosting our echolink system.
>>HAM BREAKFAST every 2nd Sat. 9am at George Webbs just south of Peshtigo - We have our own private room. Come and join us. Check the photos on <Photo Page 2>


Marinette & Menominee
Amateur Radio Club

W8PIF

Club Repeaters: 147.000 wide coverage located at 415'. New Kenwood rpt., amp and duplexers. We are echolink capable at node #481872. Our 444.075 location is shown at the right. It is a local coverage rpt. Antenna is on the left in the photo below. Repeater trustee is W8DXX.
* 444.500 + 146.2 tone in Marinette - NEWVoice link system now operational
* Ham of the Year 2015: Ed KG8CX

*NEWS as of 10/21/16
+ DAR 5K Run Walk on Nov. 5
+Kandy Net on Sun. @7pm...ARES/Races net Sun. 8:30pm on 145.470... Yo-Yo Net on Sat. at 8pm on 145.470...
+YACHT net 7pm Sat. on W8PIF-R 147.00
+Club picnic photos on "Photo page 2" ...
+Meetings: Nov. 10, Dec. 8
+Ham of the Year is Ed KG8CX
+Ham Breakfasts: Nov. 12, Dec. 10 at G. Webb's in Peshtigo
+Congratulations to K8IR for special plaque for his 8 yrs. of service as club president.
+Dues now $20 per member, $30 family
Student/young ham in school $10


Field Day photos below, also on Photo page 2
Major club dates at bottom

Welcome to our site..there are no strangers in ham radio, only strangers we have yet to meet.
An ARRL club since 1949...66 years old

Local Area Repeaters (outside of Menominee)
145.470 tone 114,8 - Suring
146.880 tone 136.5 - Wausaukee Link > 146.835 Oconto Falls
147.210 tone 107.2 + Sturgeon Bay
146.730 tone 107.2 - Sturgeon Bay
147.180 no tone + Sister Bay
146.805 tone 146.2 + Algoma
146.850 no tone + Iron Mtn, MI
442.000 tone 114.8 + Pound W.I.N. (WI Interstate Network)
443.700 tone 114.8 + Amberg W.I.N.
444.500 tone 146.2 + Marinette, WI NewVoice linked to >Waupaca, Wausau, Stevens Pt/Plover, irma, Suring
145.290 tone 114.8 - Suring, WI (statewide link)
442.550 tone 146.2 + Suring, WI
147.150 tone 100.0 + Escanaba, MI

Kurt Berge K8BKA recognition for his many years of dedicated service to the club & ham radio. Member since early 50's

DAYTON HAMVENTION HIGHLIGHTS, 2016. More on
<Dar/Yacht/HF> link above

=====================================================================================


UP Hamfest in Escanaba on 8/6..Hazel KD8YZX and Ed meet..K8DAR table of ham "goodies"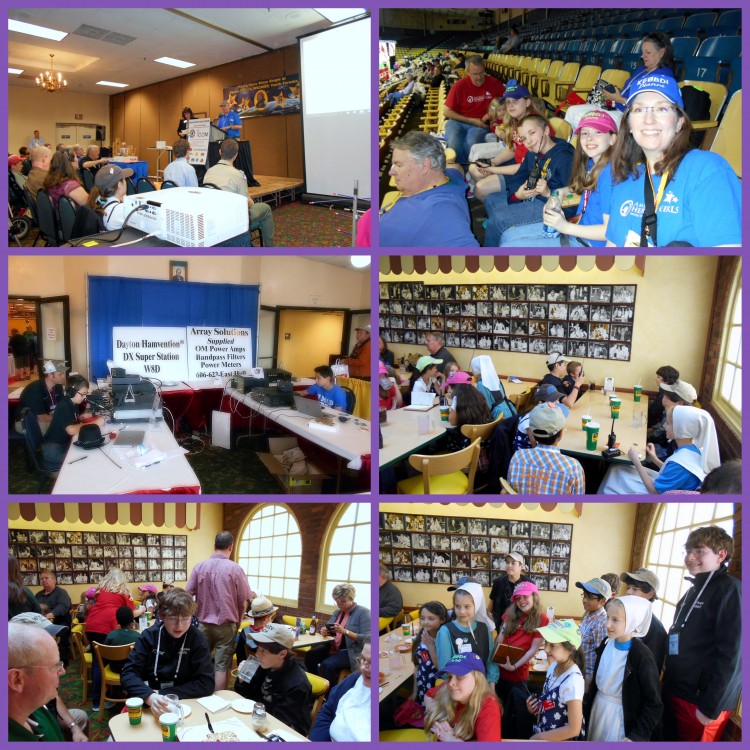 Collage above taken at 2016 Hamvention. Upper left shows KG8CX briefly addressing Youth Forum. Directly below shows KD8YVJ and KG7HBY working the Special event station. Other photos show our very successful pizza party. 40 in attendance, youth and parents.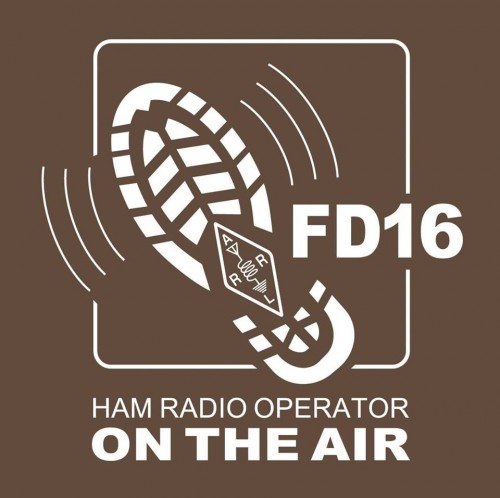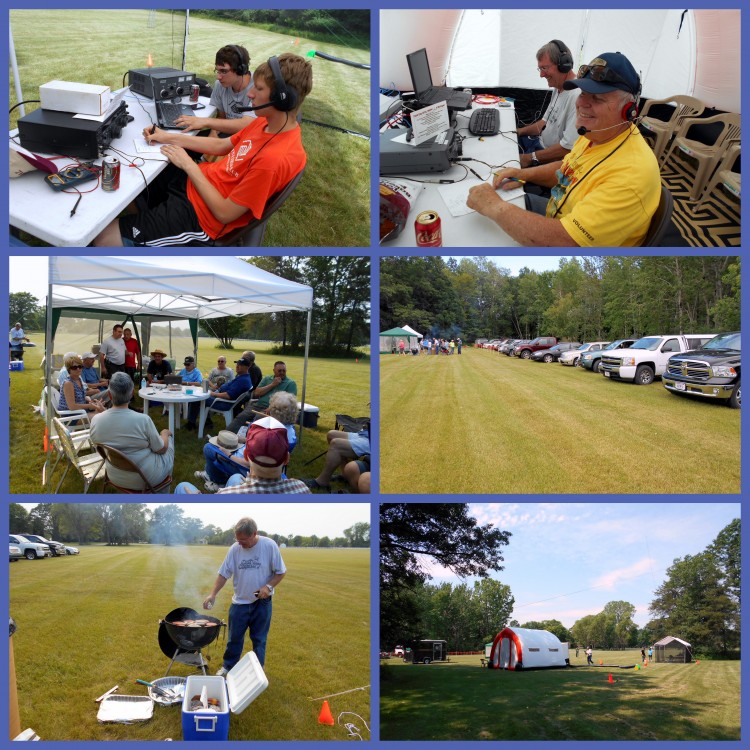 HAM RADIO FIELD DAY in Menominee 2016.
Thanks to everyone. We had a great time, great contacts, great food. Thanks to the Jones family for again letting us use their excellent location within the city.
Over 40 visited the site at some point during the weekend.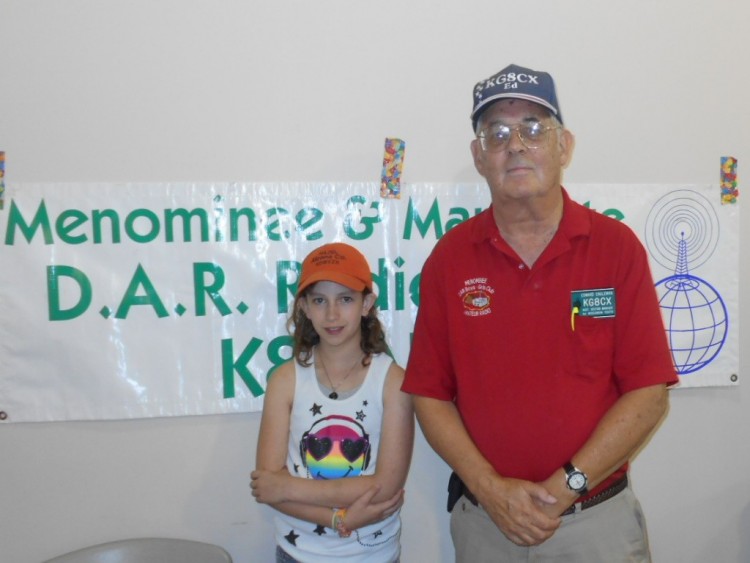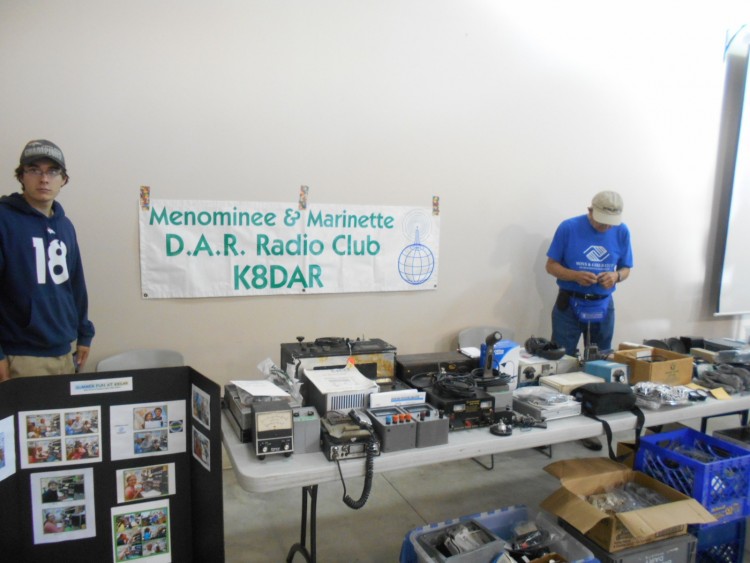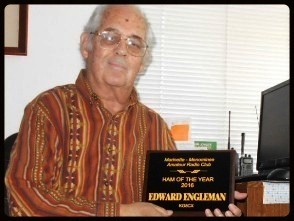 Ham of the Year 2016, KG8CX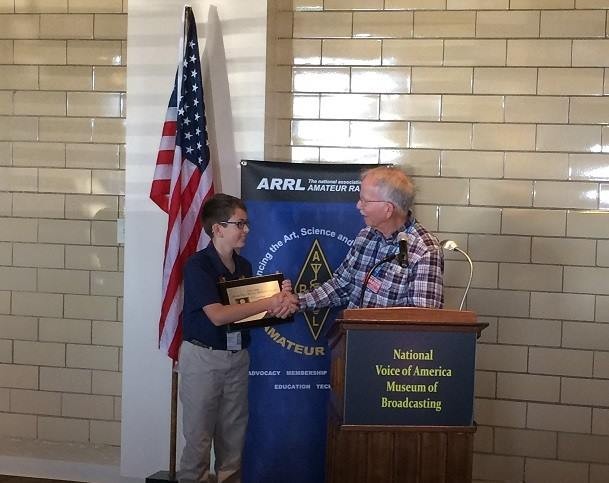 YACHT member Chris KD8YVJ receives 2016 HPM Award. GL director Dale Williams WA8EFK makes the presentation.