YACHT Youth Net

YYN net now heard weekly at 7pm. Support youth by checking in either by local repeater or echolink. W8PIF-R echolink #481872


Meetings

Our meetings are held on the 2nd Thursdays of each month, 7pm at the NWTC campus in Marinette, WI. Room tba

Menominee, MI - Marinette, WI

Officers for 2018


Pres. Eric Janssen KG9GH
V.P. Pete Johnson AB9PJ
Sec. Jim Callow K8IR
Treas. Mike Lemke KD8FUE

We are an ARRL club chartered in 1949, with a club call of W8PIF. Our membership currently stands at 50. We operate two repeaters: 147.000+ (107.2), a wide area coverage system, and the 444.075+ (107.2) which is basically a local coverage repeater. The 147.000 is also connected 24/7 to Echolink node #481872. All licensed hams are welcome and encouraged to use our repeaters. Thanks to KC8DOA for providing us with space for the 147.000, and to
The Harbors Retirement Facility for the 444.075.
Enjoy our site and return often to view new photos and club information. Thanks to K8IR for hosting our echolink system.
>>HAM BREAKFAST every 2nd Sat. 9am at George Webbs just south of Peshtigo - We have our own private room. Come and join us.


Marinette & Menominee
Amateur Radio Club

W8PIF

Club Repeaters: 147.000 wide coverage located at 415'. New Kenwood rpt., amp and duplexers. We are echolink capable at node #481872. Our 444.075 location is shown in the middle. It is a local coverage rpt. Antenna is on the left in the photo below. Repeater trustee is W8DXX.


*NEWS as of 04/17/18
+Kandy Net on Sun. @7pm...ARES/Races net Sun. 8:30pm on 145.470... Yo-Yo Net on Sat. at 8pm on 145.470...
+YACHT net 7pm Sat. on W8PIF-R 147.00
and <YACHT> echolink conference
+Club Winter banquet photo online
+Meetings: May 10, June 14
+Ham of the Year is Doug KD8OVR
+Ham Breakfasts: May 12 , June 9 at G. Webb's in Peshtigo
+Congratulations to K8IR for special plaque for his 8 yrs. of service as club president.
+Thanks to Eric KG9GH for leading the club as president. Officer nominations/election in Sept.
+Dues now $20 per member, $30 family
Student/young ham in school $10


Field Day photos below, also on Photo page 2
Major club dates at bottom

Welcome to our site..there are no strangers in ham radio, only strangers we have yet to meet.
An ARRL club since 1949...66 years old

Local Area Repeaters (outside of Menominee)
145.470 tone 114,8 - Suring
146.880 tone 136.5 - Wausaukee Link > 146.835 Oconto Falls
147.210 tone 107.2 + Sturgeon Bay
146.730 tone 107.2 - Sturgeon Bay
147.180 no tone + Sister Bay
146.805 tone 146.2 + Algoma
146.850 no tone + Iron Mtn, MI
442.000 tone 114.8 + Pound W.I.N. (WI Interstate Network)
443.700 tone 114.8 + Amberg W.I.N.
444.500 tone 146.2 + (off air) Marinette, WI NewVoice linked to >Waupaca, Wausau, Stevens Pt/Plover, irma, Suring
145.290 tone 114.8 - Suring, WI (statewide link)
442.550 tone 146.2 + Suring, WI
147.150 tone 100.0 + Escanaba, MI

<--Winter Banquet on Jan 20. 22 attended this annual club event. As usual good food and cameraderie ensued

=====================================================================================

HAM RADIO FIELD DAY 2017 - W8PIF 2A Michigan. 802 contacts
36 visitors, ops, and workers. Another successful FD in the books. Thanks again to the Jones family for allowing us use of their fine field, and to our outstanding club members for their setup and takedown.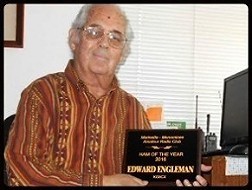 Ham of the Year 2016, KG8CX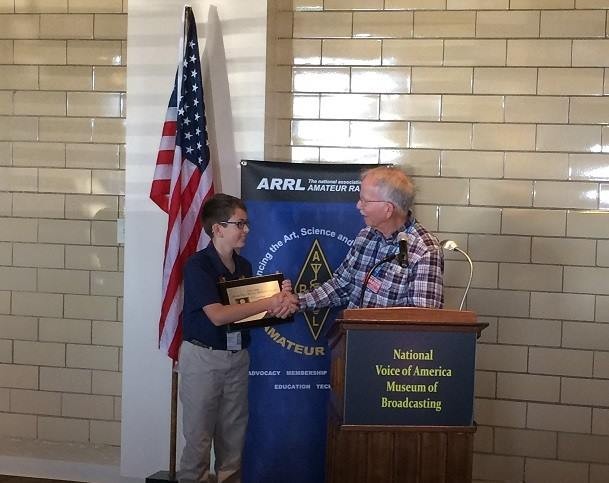 YACHT member Chris KD8YVJ receives 2016 HPM Award. GL director Dale Williams WA8EFK makes the presentation.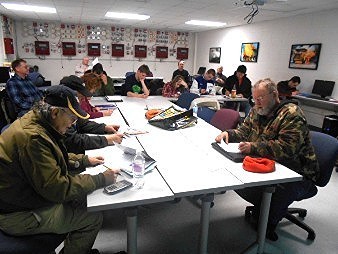 M&M ARC Technician Class held in March '17.
Largest ever with 10 candidates, including 4 students from Peshtigo H.S. and their instructor. VE session on Mar.'16 with 10 Techs and 2 General upgrades.
Group shown taking practice exam.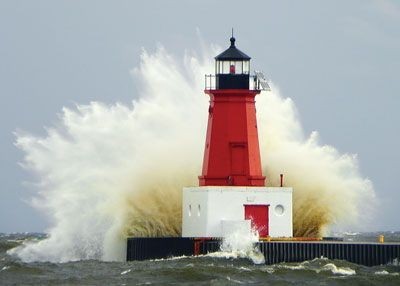 Local Weather for
M&M area > > >

NOAA Weather >>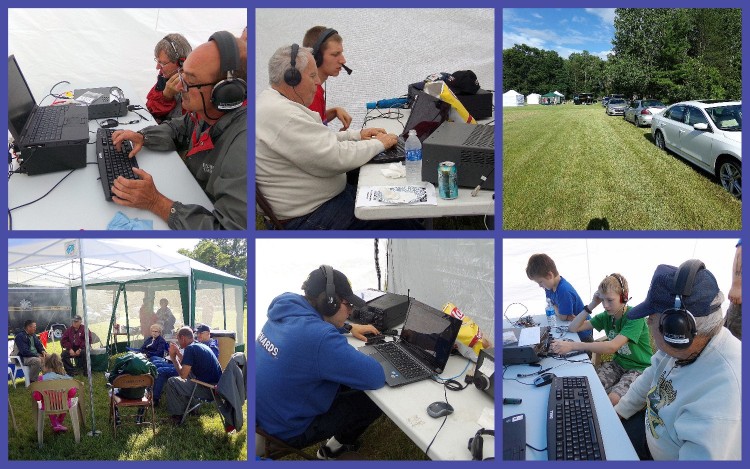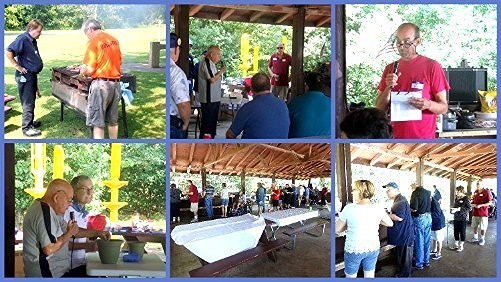 2017 Club picnic at beautiful Henes Park in Menominee. 34 attended. The raffle netted the club a good sum. Thanks to Dave W8DXX xyl Jean for the raffle prizes, and all the great food suppliers.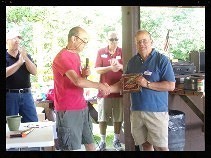 Ham of the Year 2017, Doug KD8OVR

Silent Key.. Mark Erickson passed away on Sat. Dec. 9. He was club secretary for several terms. He always checked in to the Sunday evening "Kandy Net". KD8ESH was active in civic affairs and club activities, and will be missed by many. M&M ARC extends its sympathy to his family.
RIP Mark...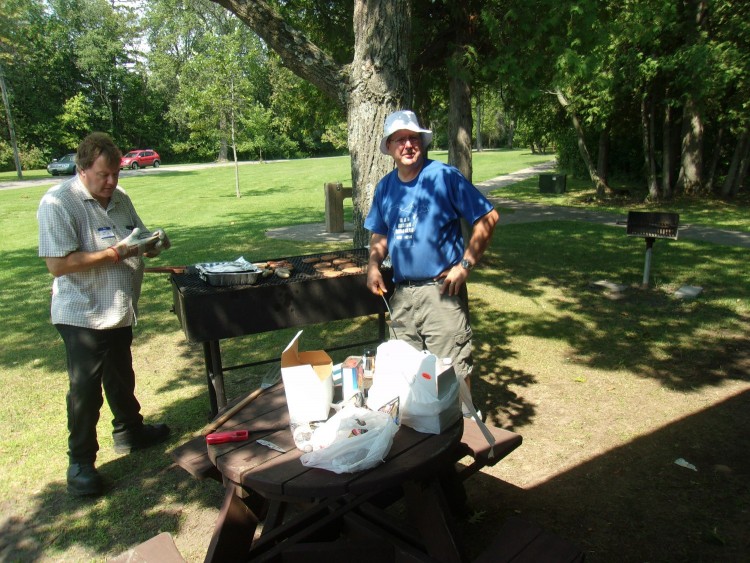 Mark grilling burgers at our summer picnic ->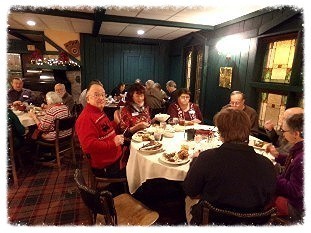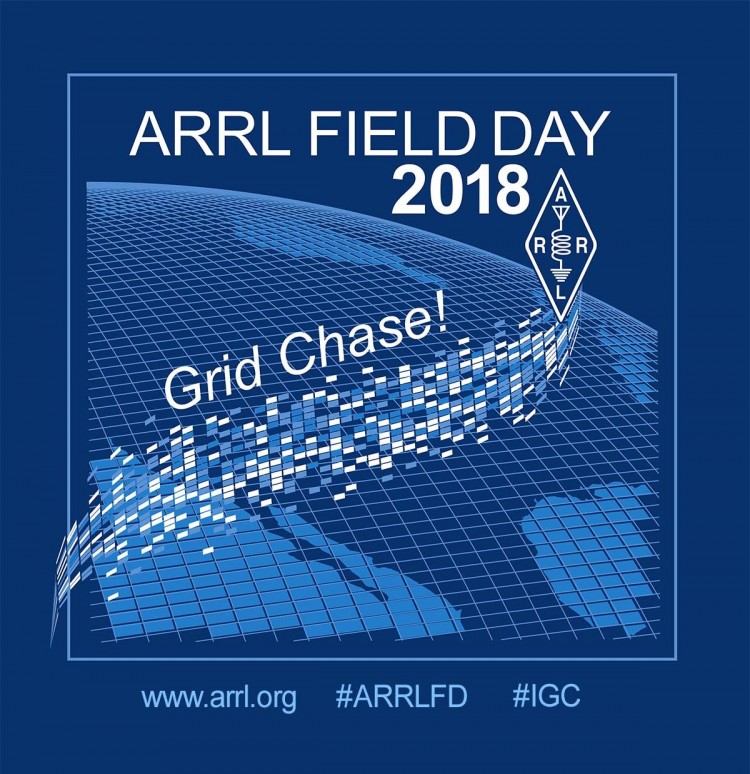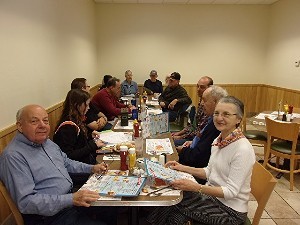 Dave Arnold W8DXX (SK in March 2018) He and wife Jean shown here at a Ham breakfast. Dave contributed much to the club and will be missed. RIP Dave.