YACHT Youth Net

YYN net now heard Sat. at 7pm. Support youth by checking in either by local repeater or echolink. W8PIF-R echolink #481872 or YACHT Conference Node #954283. Also every evening 7pm on node #954283


Meetings

Our meetings are held on the 2nd Thursdays of each month, 7pm at inVenture North, 1320 Main St. in Marinette, WI.

Menominee, MI - Marinette, WI

Officers for 2023


Pres. Jim Callow K8IR
V.P. Dan Nyman N9DLN
Sec. John Goldsmith N9GLT
Treas. Mike Lemke KD8FUE

We are an ARRL club chartered in 1949, with a club call of W8PIF. Our membership currently stands at 50. We operate two repeaters: 147.000+ (107.2), a wide area coverage system, and the 444.075+ (107.2) which is basically a local coverage repeater. The 147.000 is also connected 24/7 to Echolink node #481872. All licensed hams are welcome and encouraged to use our repeaters. Thanks to KC8DOA for providing us with space for the 147.000, and to

The Harbors Retirement Facility for the 444.075.
Check out our newest site listed in middle blue box below.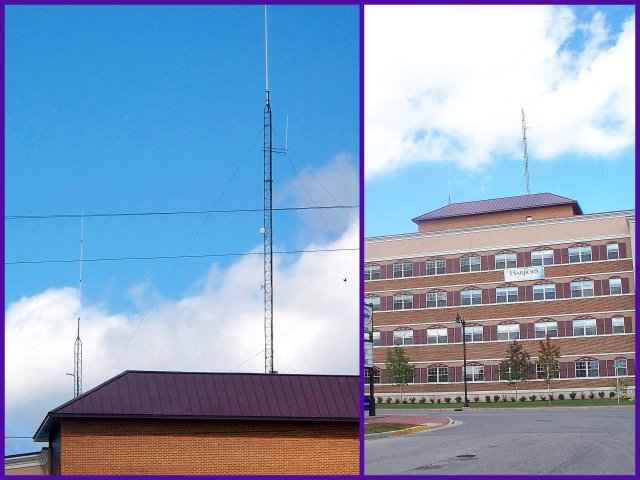 Marinette & Menominee
Amateur Radio Club & YACHT

W8PIF

Club Repeaters: 147.000 wide coverage located at 490'. Kenwood rpt., amp and duplexers. We are echolink capable at node #481872. Our 444.075 location is shown in the middle and is System fusion. It is a local coverage rpt. Antenna is on the left in the photo below. Repeater trustee is K8IR . A 220 machine is on air at 224.600 belonging to K9STT


*NEWS as of 05/08/22
+Kandy Net on Sun. @7pm...ARES/Races net Sun. 8:30pm on 145.470... Yo-Yo Net on Sat. at 8pm on 145.470...
+YACHT net 7pm Sat. on W8PIF-R 147.00
and <YACHT> echolink conference

+Meetings 2nd Thur. inVenture No. in Marinette. 1320 Main St

+Ham of the Year is Arde Nelson KA9WAR
+Ham breakfast May 14, Watermark (formerly Schloegels) 9am
+Welcome to new pres. Steve K9STT and Eric KG9GH V.P.
+Dues now $20 per member, $30 family

Student/young ham in school $10
+Tech classes and VE testing cancelled for now.

+Field Day planning for 2022

+Informal Kandy net on Wed. 8pm 147.000
+New tri-band antenna on 444.075 rpt. also full time System Fusion digital


Field Day photos below, also on Photo page 2
Major club dates at bottom

Welcome to our site..there are no strangers in ham radio, only strangers we have yet to meet.
An ARRL club since 1949...66 years old

Local Area Repeaters

147.000+ tone 107.2 - Menominee
444.075+ tone 107.2 - Menominee
224.600+ - Menominee

145.470- tone 114.8 - Suring
146.880- tone 136.5 - Wausaukee Link > 146.835 Oconto Falls
147.210+ tone 107.2 Sturgeon Bay
146.730- tone 107.2 Sturgeon Bay
147.180+ no tone Sister Bay
146.805- tone 146.2 + Algoma

146.850- no tone Iron Mtn. MI
444.850+ 100.0 tone Iron Mtn. MI

442.000+ tone 114.8 Pound W.I.N. (WI Interstate Network)
443.700+ tone 114.8 Amberg W.I.N.
444.500+ tone 146.2 Marinette, WI NewVoice linked to >Waupaca, Wausau, Stevens Pt/Plover, irma, Suring
145.290- tone 114.8 Suring, WI (statewide link)
442.550+ tone 146.2 Suring, WI
147.150 tone+ 100.0 Escanaba, MI

Winter Banquet on Jan 12, 2019 at Little Nugget Golf. 21 attended this annual club event. A positive food and friendship experience.
=====================================================================================

HAM RADIO FIELD DAY 2018. Over 1300 contacts..52 visitors and our three hard working ops: Jim K8IR, Brett KD8NAZ, and Jeremy. 1st pic shows Liz Erickson, Mark's wife looking over the radios. Our FD was dedicated to both Mark KD8ESH and Dave Arnold W8DXX. 2nd shows our HF and CW ops and 3rd our crowd at the Ham FD picnic.

Beautiful weather and a great location thanks to the Jones family. No FD location in 2020

Ham of the Year 2016, KG8CX

M&M ARC Technician Class held in March '17.
Largest ever with 10 candidates,
Group shown taking practice exam.

Local Weather for
M&M area > > >

NOAA Weather >>

2018 Club picnic at beautiful Henes Park in Menominee on the shores of Green Bay. 38 attended one of our largest in recent years. Thanks to Char & Bruce Conover N9CON for chairing the event and all the great food that others brought in.

Ham of the Year 2017, Doug KD8OVR

Silent Keys.. Mark Erickson passed away on Sat. Dec. 9, 2018. He was club secretary for several terms.

Kurt Berge K8BKA passed on Oct 10. He was a charter member of the club.

Dave Arnold W8DXX passed in March of 2018.

Bob Schrader AA9GZ passed on 11/10.

Allen Mans KG9BI

All of them were faithful club members and will be missed.

Mark grilling burgers at our summer picnic

Dave Arnold W8DXX (SK in March 2018) He and wife Jean shown here at a Ham breakfast. Dave contributed much to the club and will be missed. His wife, Jean, has recently passed.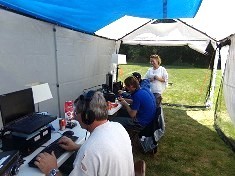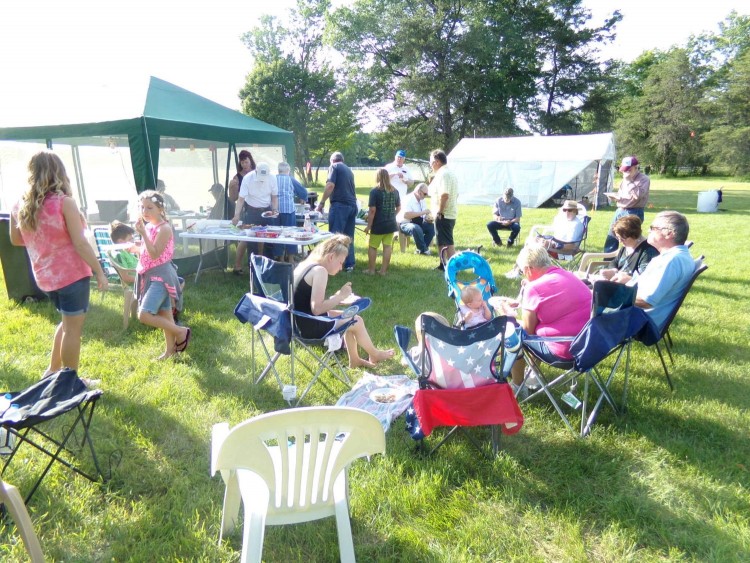 Ham of the Year 2018 is Gayle Gomez W9GCG. Photo when available

2019 Ham of the Year - Arde Nelson KA9WAR

======================================================

Double click here to edit this text.